Join the Bento Society
Welcome. You've come to the right place.
The Bento Society is a community of people who have turned off life's autopilot. People called by a purpose to build something better. People learning to lead and thrive in a new world.
We practice making decisions that balance the near and long-term and the needs of the people around us. We learn from others who are going through challenges similar to and different from our own. We challenge ourselves to imagine and work towards a better future. And we do it together as members of The Bento Society.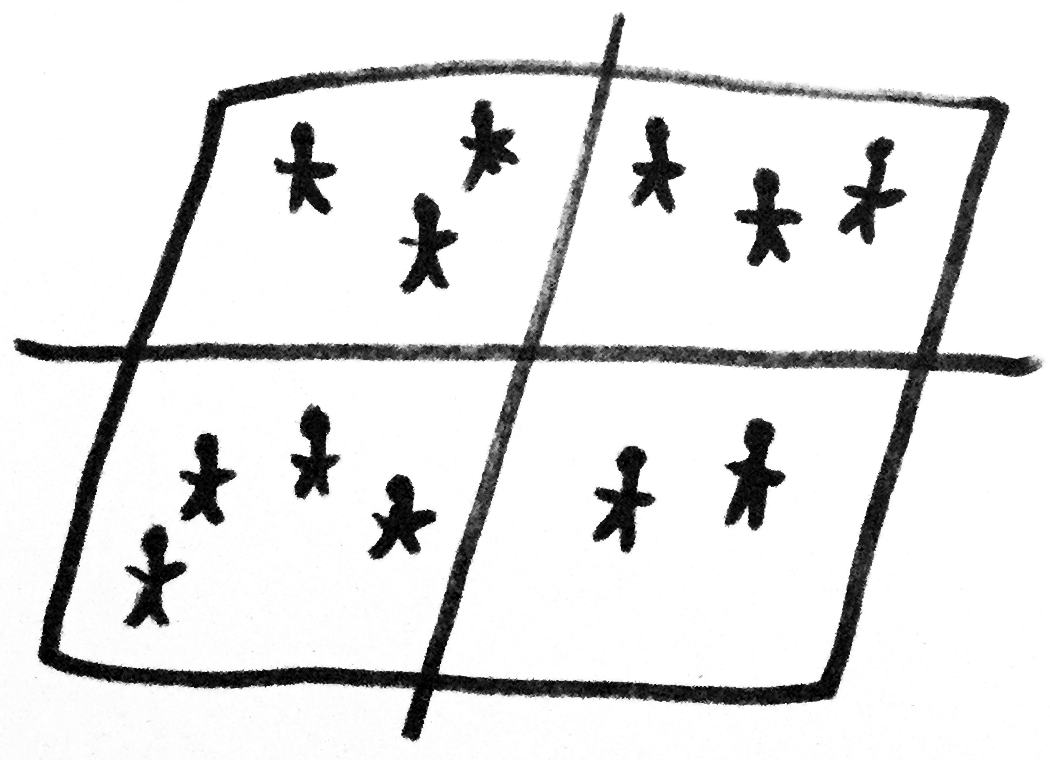 Become a member
As a member of the Bento Society you get:
Exclusive access to community tools and events
Intimate Bento Groups for personal learning and development
Insights and perspective on an emerging world
To support R&D for a better future
The membership model is simple. There's one tier of membership available at $10 a month or $100 a year. If your financial situation prevents you from paying, you can contact us directly.
To join, first enter your email address. You'll then be taken to a checkout page on Substack.
What do members get?
Connect with fellow pioneers from around the world at weekly community events and in our private digital community space.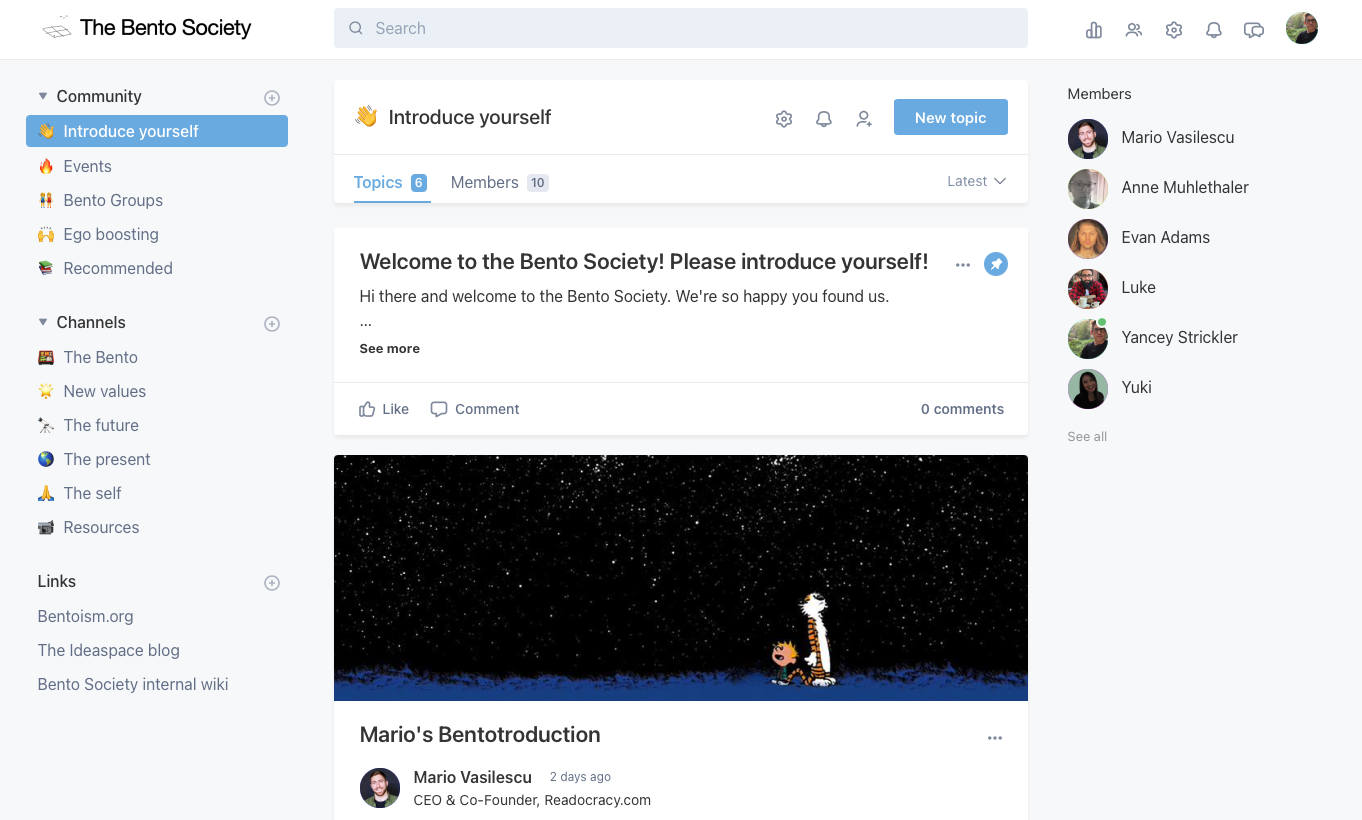 Personal and professional growth through Bento tools, practices, workshops, emails, and insights from peers in the community. For an immersive experience, join an intimate Bento Group for a progressive journey of self-discovery and life-changing connection with a small group of strangers.

Gain a compass to a changing world through the Ideaspace, a publication going deep into technology, values, data science, long-term thinking, and related topics through essays, research, and interviews. There are also special events with experiments and explorations of emerging projects and ideas.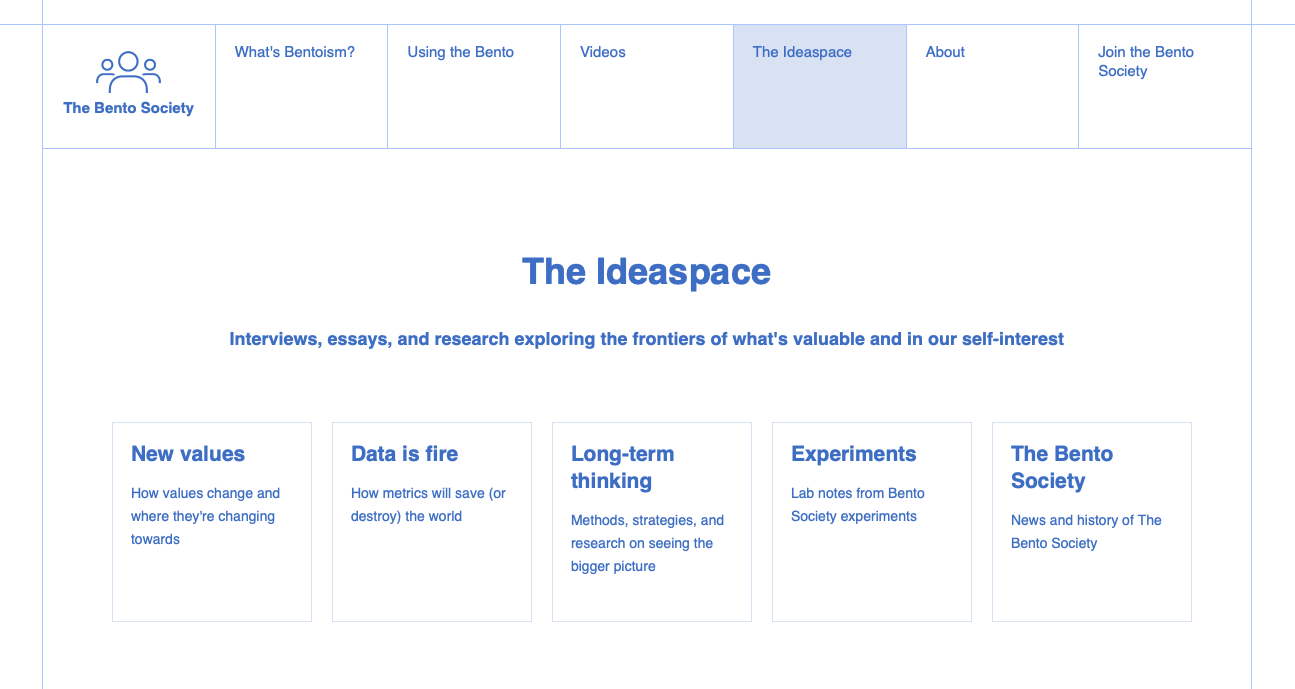 Support R&D for a better future through Bento Society grants we give each quarter to projects and organizations aligned with our mission. The first of these will be announced in early 2021.
Thanks for considering being a part of this mission.
Peace and love,
Yancey Strickler
The Bento Society